Strategize and

Socialize In Downtown Charleston

The Kings Courtyard Inn offers several unique settings for business meetings and entertaining. Whether your agenda is strictly business or offers a chance to mix work with a side of urban exploring in downtown Charleston, we'll make sure your
event achieves every goal.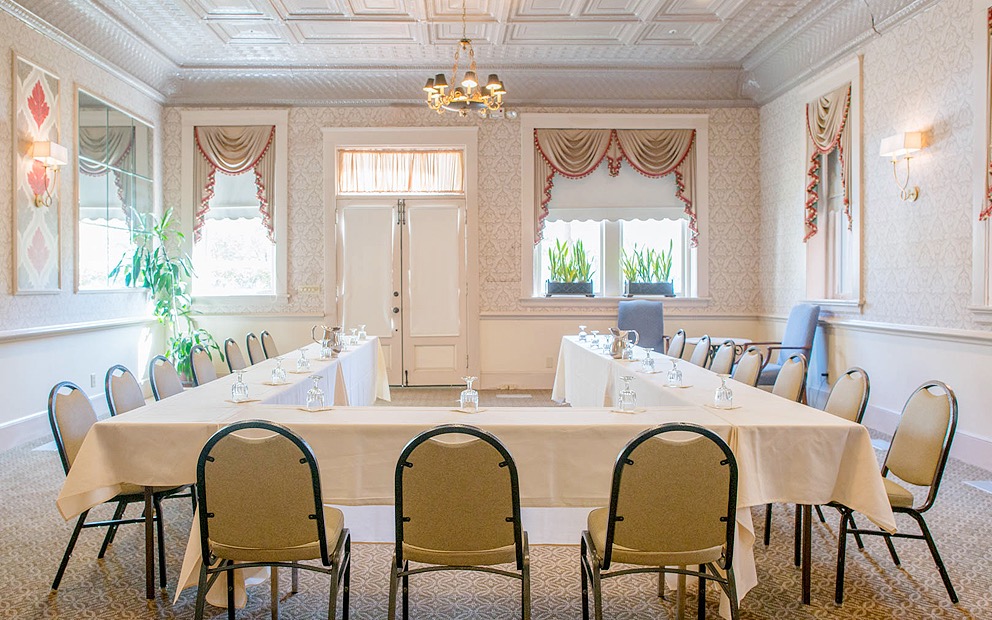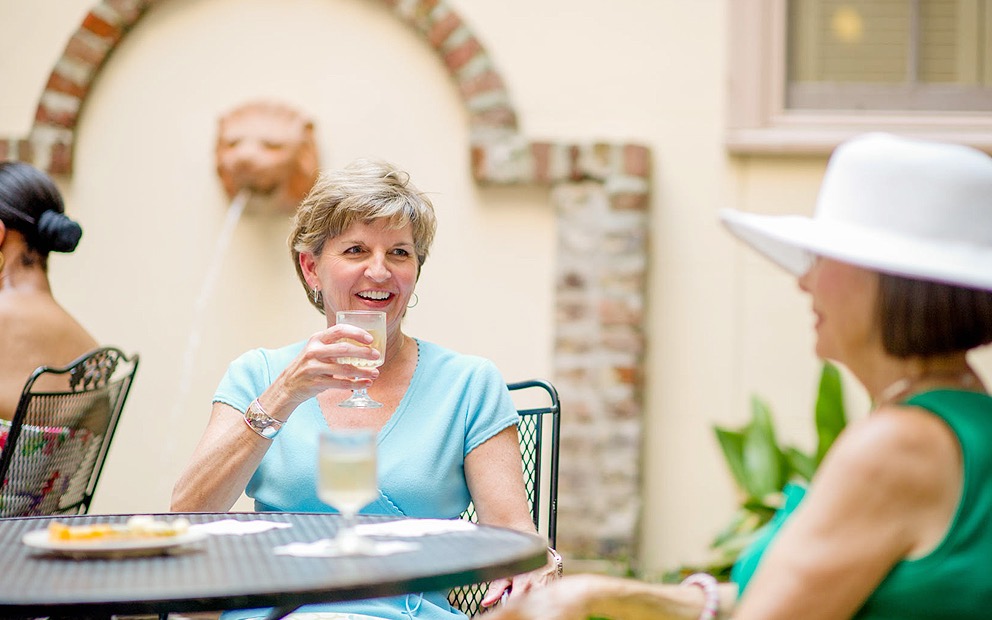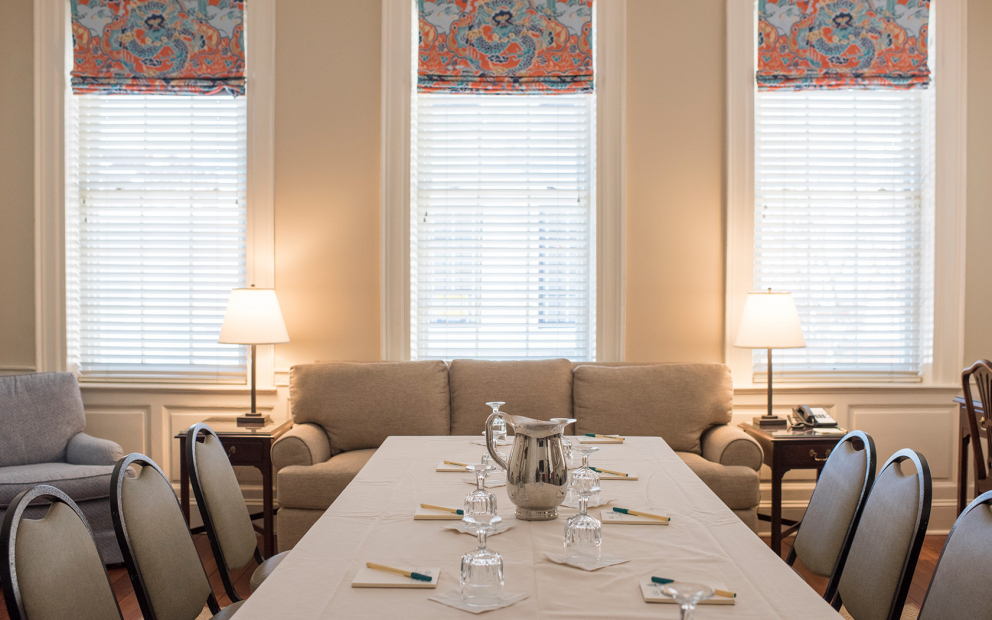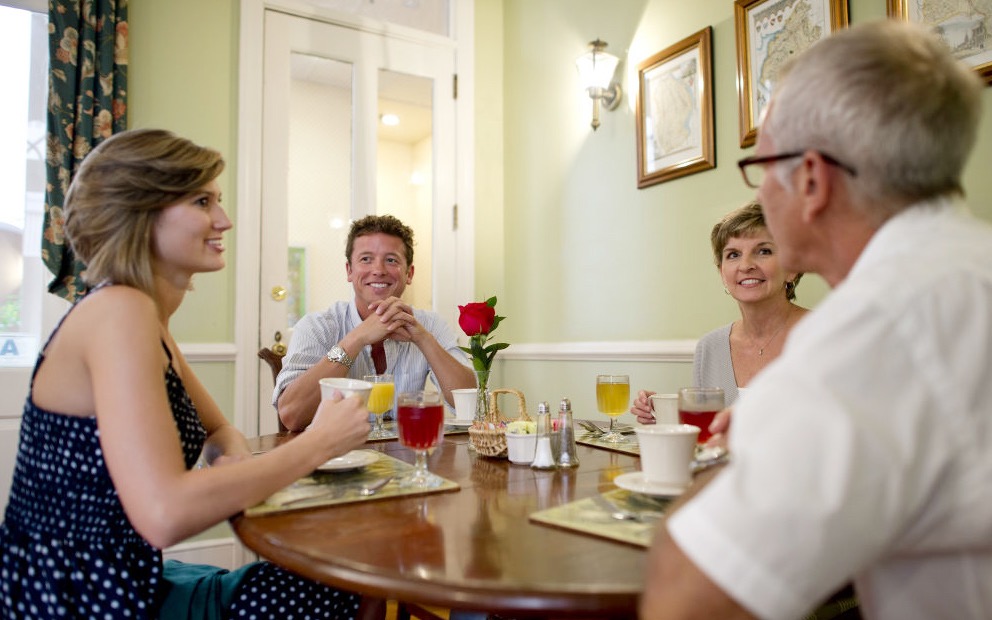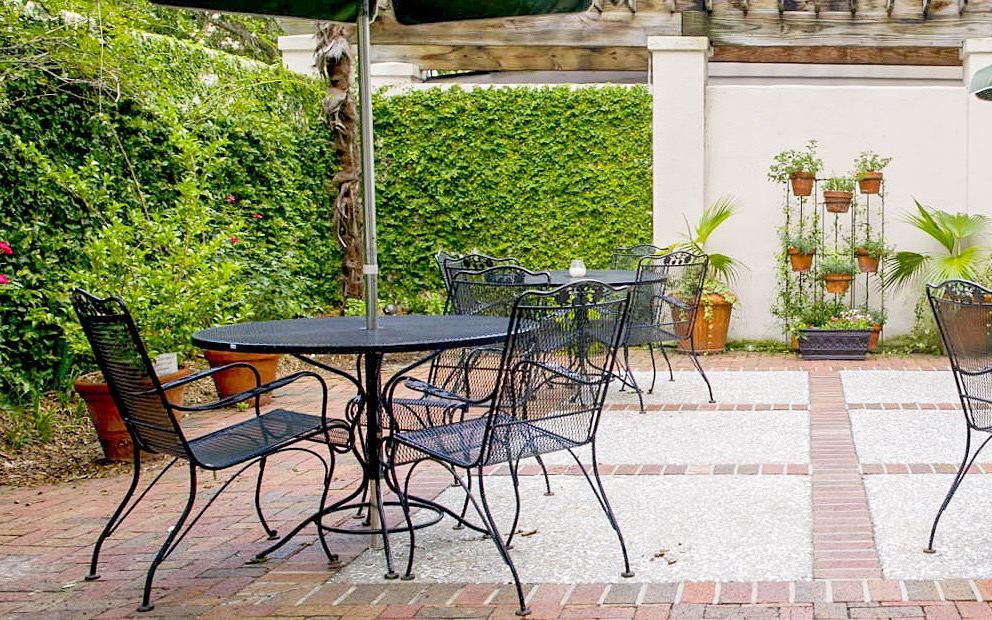 Blockade Runner Room
Our versatile Blockade Runner Room offers privacy and plenty of natural light for meetings. Can be arranged conference-style (15 max), classroom-style (35 max), theatre-style (50 max), U shaped-style (20 max), banquet-style (40 max).
Up to 50 guests
31' x 23' | 713 sq.ft.
Lion's Head Courtyard
Featuring a beautiful, ivy-covered wall and classic lion's head fountain, this intimate courtyard venue is ideal for an outdoor banquet or reception.
Up to 20 guests
15' x 16' | 240 sq.ft.
Parlor Suite
Our beautifully furnished Parlor Suite comprises two suites and can be arranged conference-style for a maximum of eight guests.
Up to 8 guests
20' x 18' | 360 sq.ft.
Breakfast Room
This understated, light-filled space makes a wonderful backdrop for a small business meeting or after-hours get-together. Banquet-style, this room can accommodate a maximum of 20 guests.
Tabby Courtyard
Perfect for a small outdoor reception for a maximum of 30 guests, the Tabby Courtyard is framed by centuries-old live oaks.
Up to 30 guests
25' x 30' | 750 sq.ft.
Half Day Morning
$40.00++ Per Person
Meeting space in the Blockade Runner Room with Full Meeting Accessories
Continental breakfast to include coffee/tea, juices, bottled water and assorted soft drinks, breakfast pastries, bagels and cream cheese, hard boiled eggs, assorted cereals and yogurts, whole fresh fruit, and accompaniments
Morning refresh with full coffee/tea service, soft drinks, water, and assorted snacks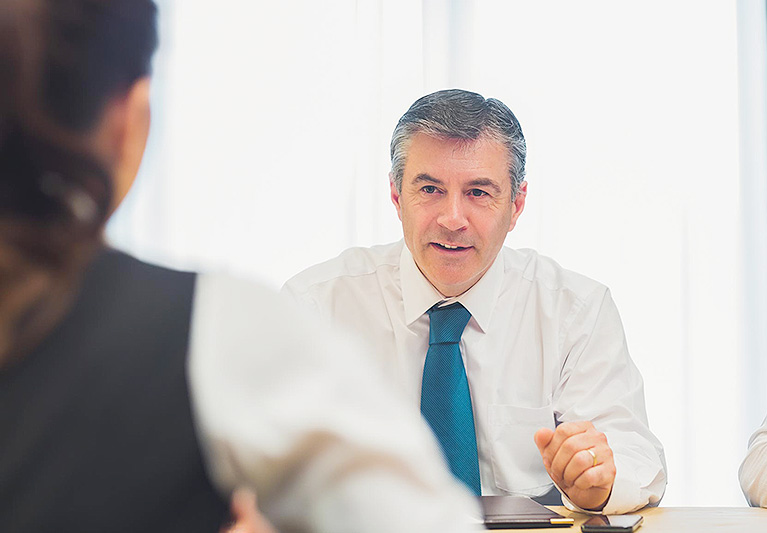 Half Day Afternoon
$40.00++ Per Person
Meeting space in the Blockade Runner Room with Full Meeting Accessories
Assorted soft drinks, cookies and brownies at meeting start
Afternoon refresh with full coffee/tea service, soft drinks, water and assorted snacks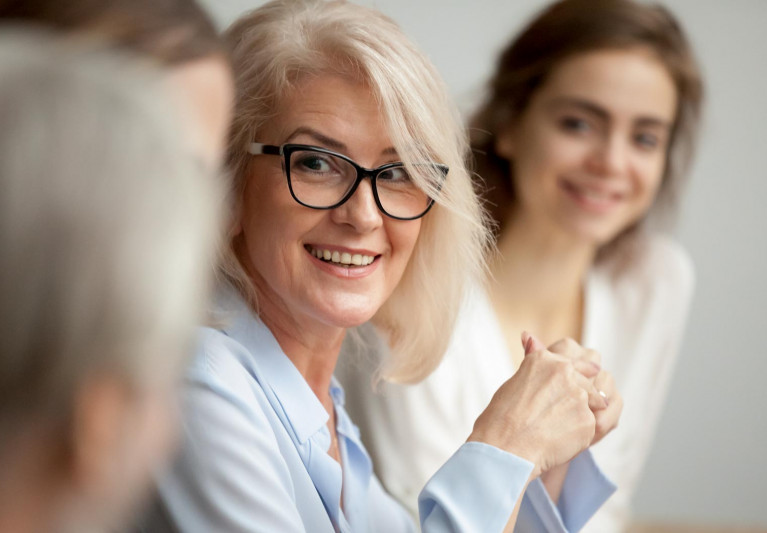 Full Day
$65.00++ Per Person
Meeting space in the Blockade Runner Room with Full Meeting Accessories
Continental breakfast to include coffee/tea, juices, bottled water and assorted soft drinks, breakfast pastries, bagels and cream cheese, hard boiled eggs, assorted cereals and yogurts, whole fresh fruit, and accompaniments
Mid morning refresh with full coffee/tea service, assorted soft drinks, water, and assorted snacks
Lunch
Late afternoon refresh with full coffee/tea service, assorted soft drinks, water, cookies and brownies
If no lunch is required, Full Day price is $35++ per person