Inside the 'Discover Charleston' Package
August 19, 2019
Inside the 'Discover Charleston' Package Article
Visiting Charleston and need a general lay of the land? Here in at Charming Inns, we suggest the Discover Charleston Package. It includes everything necessary for a proper Charleston experience in three days and two nights. Access to tours and tickets to the city's best attractions are yours, with an added benefit of a home base on lower King Street in Charleston's historic district. The Discover Charleston package was carefully pieced together with our top concierge suggestions and guests' favorite sights. This picture-perfect Charleston getaway showcases downtown and provides time to day trip to beautiful attractions off the peninsula. Anyone and everyone will enjoy the Discover Charleston Package - couples, families, friends. This vacation package is perfect for a first-time visit to Charleston or a 10th visit to Charleston.
The Discover Charleston Package offers two people a glimpse into the city's most beautiful and historic places. This three-day, two-night experience features:
First up: your carriage ride
From a comfortable, shaded seat, you'll tromp through the enchanting streets of downtown Charleston by horse-drawn carriage with an expert tour guide. You'll hear some history, Charleston trivia, and fun anecdotes. Beauty, history, and charm are abundant no matter which tour route you're treated to. You'll see floral-lined streets, historic homes, beautifully restored buildings, majestic church steeples, etc. You'll get an excellent overview of the city and pinpoint a few places worth returning to.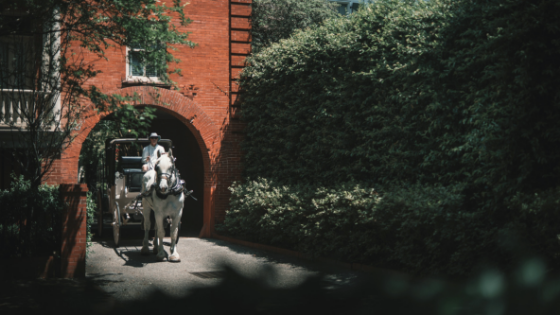 Next up: the Nathaniel Russell House
Ah, the Nathaniel Russell House, Built-in 1808, this house is pushing 200 years old- but it's just as beautiful as the day it was built. Its formal garden creates a grand entrance into the regal home. The real treat is inside - the home's 'floating' three-story spiral staircase, not to mention countless amazing decorative touches. Standing tall at 51 Meeting Street, this South of Broad home is located near the picturesque High Battery and lush White Point Gardens. The Nathaniel Russell House is a stunning example of Charleston's unwavering efforts to preserve and protect its history. If you enjoyed peering into Charleston's homes and gardens on your carriage ride, this is a chance to explore firsthand.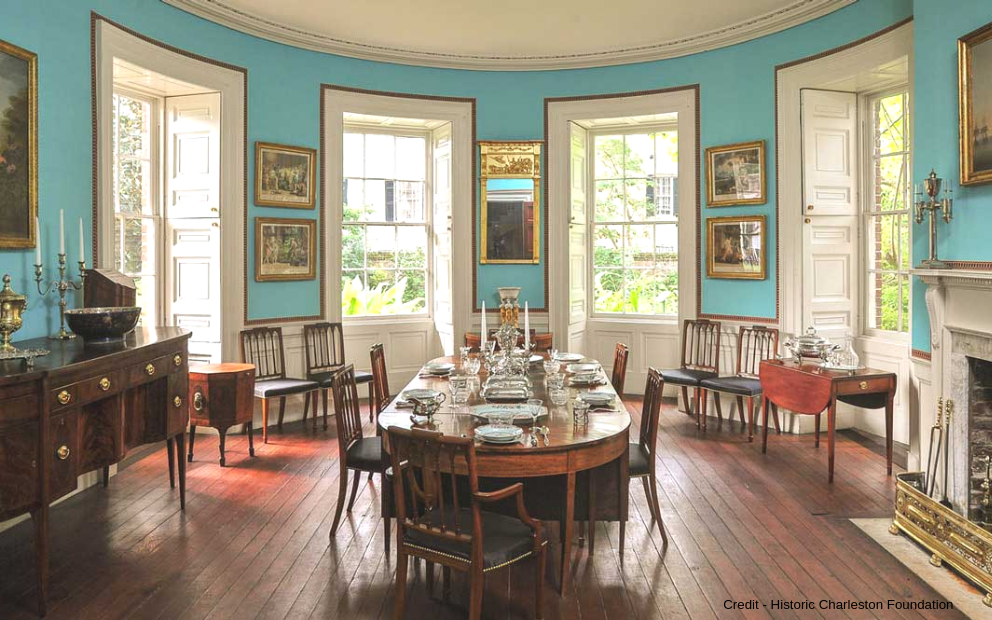 Next Up: Decision time! Here's a quick guide to picking the best landmark to suit your tastes.
Sightseeing Day - Option 1: Fort Sumter What makes Fort Sumter standout? Its incredible history and significance in American history. This national park is a dream locale for history buffs. The first shots of the Civil War were fired here in 1861. The structure itself is remarkable and virtually unchanged by the elements. Take a ferry ride across the Charleston Harbor and a park ranger will lead a short tour. Be sure to budget some time to explore the fort at your leisure. Take everything in.
Sightseeing Day - Option 2: Middleton Place Gardens
Escape downtown and enter into the dreamland that is Middleton Place. Middleton Place is only a 15-minute drive from the Kings Courtyard Inn, yet feels about a thousand miles away from reality. Plotted and built by the wealthy Middleton family, this was once a rice plantation and one of the grandest estates on the east coast. The real attraction here are the gardens, which in the 1700s were built to be the "premier garden of the thirteen colonies." Spending an entire day here is easy. Wander through a maze of perfectly symmetrical gardens, admire butterflies, bright, blooming flower and the most picturesque views of the Ashley River. A longer walk around the plantation reveals sheep in lush green pasture and horses in the stable yard. You'll see blacksmiths hammering iron and seamstresses sewing, just as they did hundreds of years ago. Middleton Place is a great option for couples on a romantic getaway. Drive here and sprawl out in the sun under live oak trees and sleepy Spanish moss. Outdoor adventurers should tack on extra time to rent kayaks and paddle along the river. ($40 a person for two hours - well worth this memorable experience)
Sightseeing Day - Option 3: Drayton Hall
"Next door" to Middleton Place is Drayton Hall. This plantation home is beautiful in its simplicity. Historic preservation at its finest. The enormous house is completely unfurnished and has been for decades. This way its gorgeous exterior and interior features are better preserved. The folks from Drayton Hall explain, "Instead of being restored to the vision of those who lived centuries after it was built, Drayton Hall is an artifact that has survived the American Revolution, the Civil War, the earthquake of 1886, hurricanes like Hugo, and maybe most surprisingly today, urban sprawl." Take a guided tour of the home. Meander in and out of each room to discover ornate plaster ceilings and incredibly detailed woodwork. Discover a doorway marked by the heights of Drayton children through the generations. Archaeological digs go on beneath the house frequently. If you're lucky, you'll be here when a new discovery is made. And don't miss that clear, beautiful view of the Ashley River from the rear of the house. It's all so grand and beautiful. Being at Drayton Hall is like taking a real step back in time.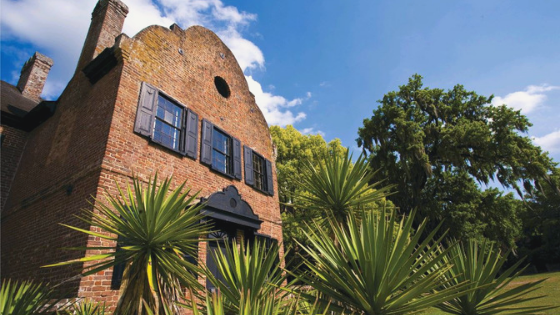 Decisions, decisions.
Our 24-hour concierge team can help you choose which site to see. You can also take time to weigh your options while drinking wine and nibbling on cheese and crackers in our breezy courtyard. Whichever experience you choose, you are bound to fall in love with Charleston.
Get to planning! It's always the perfect time to soak up every ounce of Charleston's beauty and charm.
Get more details here or call us at 800-845-6119.